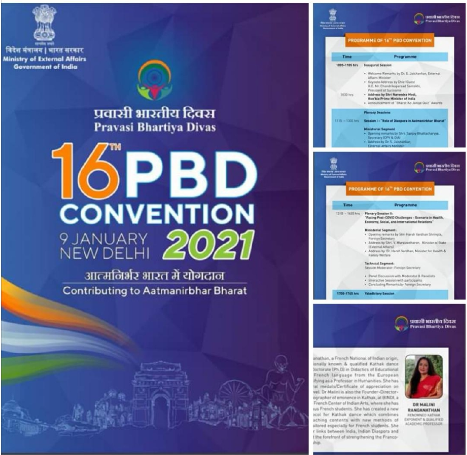 The 16th PBD Convention 2021"Contributing to Aatmanirbhar Bharat"Inaugural & Plenary Sessions 
As a cultural ambassador of the Indian diaspora, Malini Ranganathan was invited  to be a panel speaker to exchange with the Minister of External Affairs and the numerous personalities present, in order to highlight her vision and contribution towards  an autonomous India in a post Covid scenario.
Our hearty congratulations to her!
Ivane Mazenot-Minchin, Secretary and artistic coordinator for Bindi Artistic Association of India.